FEATURED VIDEO
LATEST NEWS
CLEAN BANDIT STAGE TIMES
READ MORE
Tonight Clean Bandit are at Gorilla for an intimate show. All tickets are sold out!
DOORS - 6:30PMRIVRS - 7:30PMCLEAN BANDIT - 9PMCURFEW - 10PM
CLOSE
JUST ANNOUNCED - HIP HOP HALLOWEEN
READ MORE
Following up our huge disco brunch parties in similar vain we are having a Halloween spooktacular at the end of November, keeping the amazing roasts, bloody marys and infamous bottomless prosecco but switching it up muisically for a classic hip hop all dayer!
It's free entry all day and we have DJs from Levelz, Taste The Diff'rence, Juicy and Applebum providing the tunes from midday til late.
CLOSE
JUST ANNOUNCED - GHETTO CHILD
READ MORE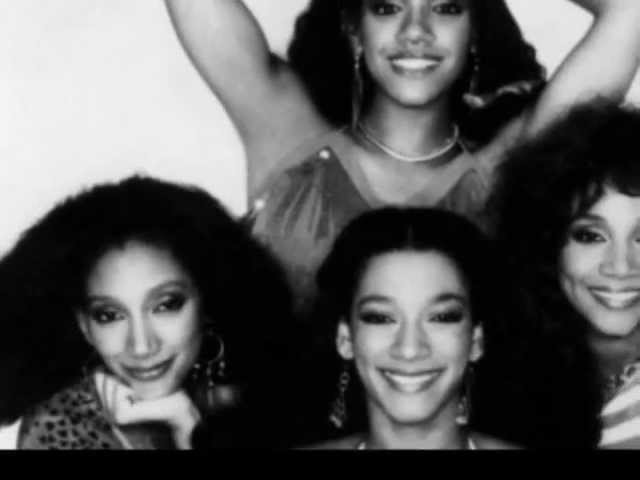 For another amazing bar session we invite our pals over from Ghetto Child to take over for a special disco-tinged evening. With their friends and residents in tow providing soundtrack full of glittery classics and Sister Sledge performing across the road at the Ritz we expect nothing less than a full house.
Rumour has it we also have some very special guests coming down to play so you'll not want to miss out...
CLOSE
DJ YODA STAGE TIMES
READ MORE
Following the viral success of his Stranger Things mixtape, DJ Yoda, comes to Gorilla to play his '80s pop nostalgia mix on tour!
GET TICKETS

DOORS - 7:30PM
KONTROVERSI - 7:45PM
DJ YODA - 9PM
CURFEW - 11PM
CLOSE
CLUB NIGHTS THIS WEEKEND...
READ MORE
THIS FRIDAY | MINISTRY OF SOUND: NEON PARTY
Ministry Of Sound return to Gorilla this Friday for another huge neon party. Prepare yourself for glow sticks, neon paint, confetti cannons & the finest in Manchester's tech house talent.
Click
HERE
for more info & tickets.
-----------------------------------------
THIS SATURDAY | LAND FREE PARTY
This Saturday the Land Free Party comes in full force with a powerful line up of Manchester talent. They will also be joined by special guest Arun Verone.
Click
HERE
for more info & tickets
CLOSE
HOLLIE MCNISH & SALENA GODDEN TONIGHT!
READ MORE
Tonight as part of Manchester Literature Festival Hollie McNish and Salena Godden will be appearing at Gorilla, and because it's so good it's already sold out!
DOORS - 7:30PMINTRO - 8PMHOLLIE MCNISH - 8:05PMINTERVAL - 8:35PMSALENA - 8:50PMBOOK SIGNING - 9:20PM

CLOSE
THE DUKE SPIRIT STAGE TIMES
READ MORE
The Duke Spirit will be rocking out at Gorilla tonight. Make sure you pick up a ticket!
Doors - 7:30
Our Fold 7.45
Joe Gideon 8.30
The Duke Spirit 9.15
GET TICKETS
CLOSE
THIS FRIDAY
TWITTER FEED
FOLLOW US
THIS SATURDAY
INSTAGRAM
HIP HOP HALLOWEEN BRUNCH Our brunch sessions are back! After how much fun Disco Brunch was, we are back again with a Hip Hop Halloween Brunch. Brunch, Roasts, Bottomless Prosecco and £5 Bloody Mary's all bloody day. #brunch #brunching #brunchingitup #bottomlessprosecco #roastdinner
October 22, 2016, 1:48 pm